We had our first custom sneaker battle on March 15, 2008 and we call out the some of the best customizers from around So. Cal to come represent.
The customizers were judged on their custom display of previous done kicks and fan were the judge and the second part they had to customize a sneaker from scratch within the 5 hours of the event and the LABELS staff was the judge...The battle was a winner take all cash battle with the winner TWITCH taking home $200.
Shout to all the artist that participated: TWITCH, ILL of LODED, CRUSHOW & MIKE of BREAK YO NECK... This was the first of many battles to come....we wanna thank DJ Mike & AKOMPLICE for lacing all the competitors with some gear...peace to all that came to support their favorite customizer and see you again soon..
Here's some pics of the event:
Twitch with his in store custom kick...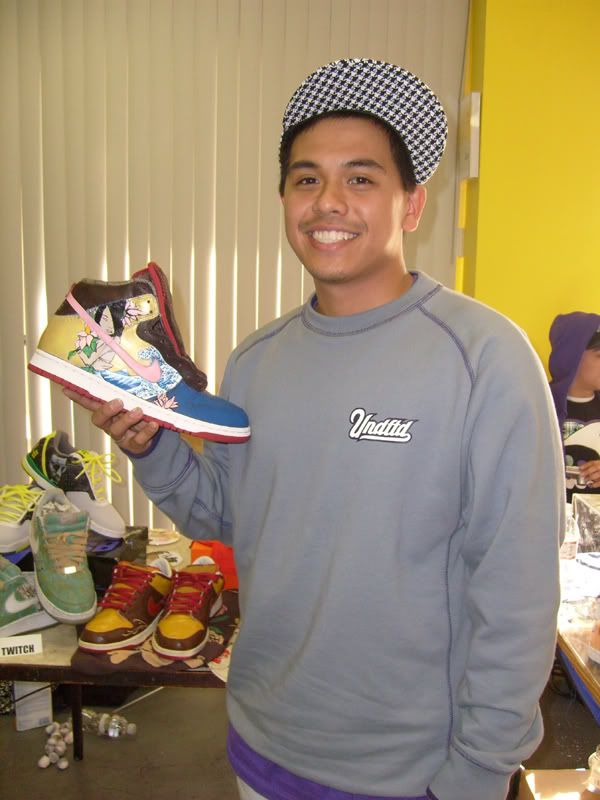 Mike of Break Yo Neck with his in store custom kick.. Wu Tang Clan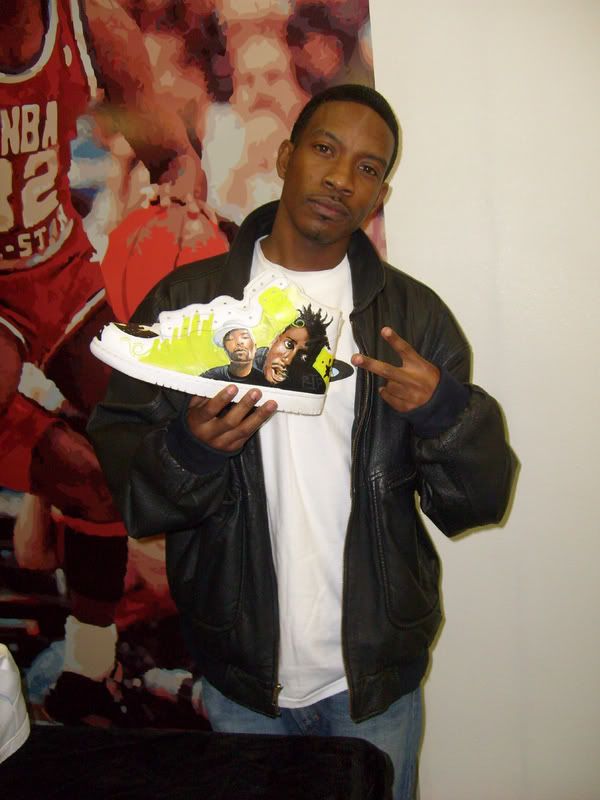 ILL with his in store customs (he was the only one to complete his custom)
Crushow's in store custom sneaker
Crushow doing work on his customs..(He got a late start due to a previous engagement, but still represented)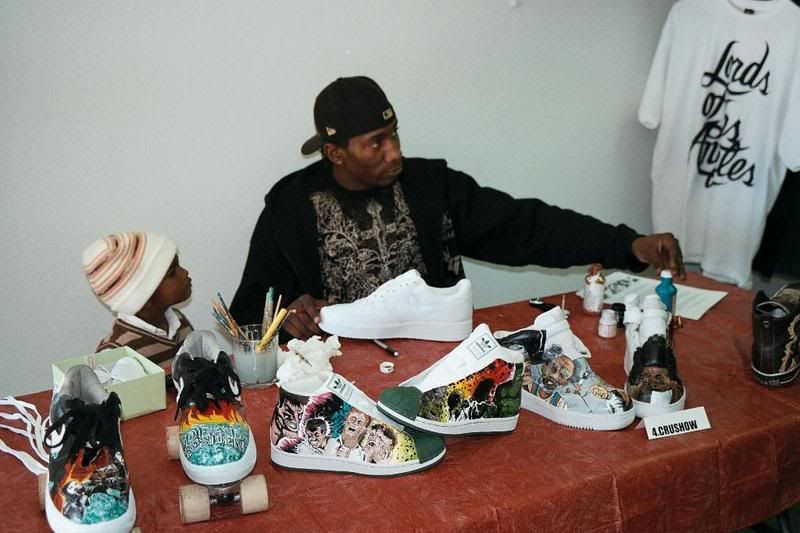 Twitch's Display
ILL's Display
Break Yo Neck's Display